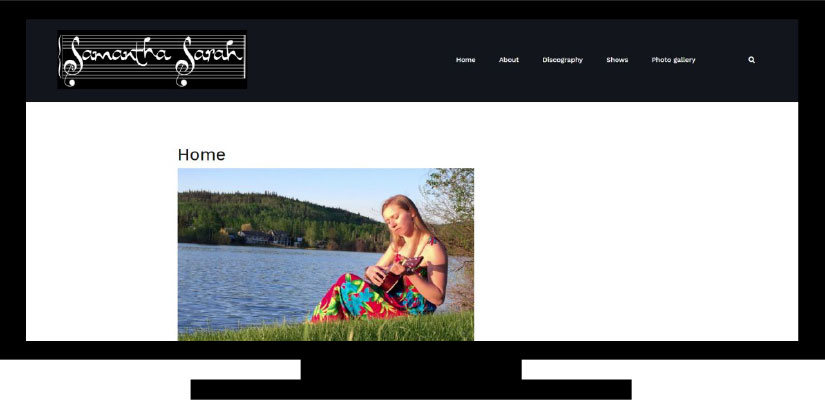 Samantha Sarah
A local Prince George performing artist, Samantha Sarah Unger, asked us to create a simple website. We did it all including a few small customizations in a very short time. We know how important it is to create a customized website for individuals or startups.
"RB Synergy is awesome!"
The team at RB Synergy was very helpful in helping with and setting up my domain, hosting, website and social media! As a musician, I was so clueless about how everything worked. However, RB Synergy was very patient in guiding me through the whole process and was quick to deliver what I needed! I would totally recommend RB Synergy for anyone who is new to websites! Now I can share my music with the world.
Samantha Unger, Musician, Burns Lake, BC