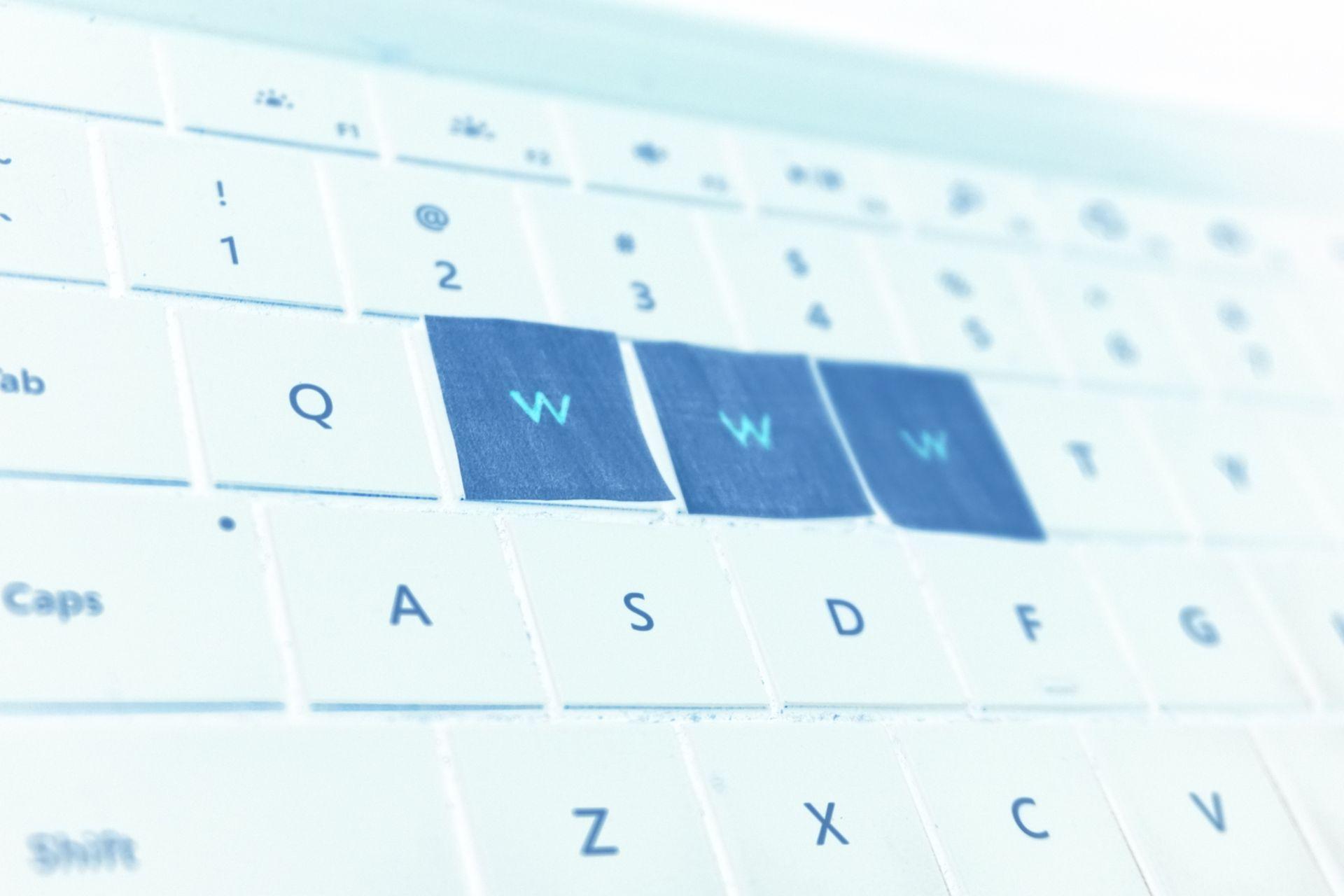 September 10, 2020 9:06 pm
In just the last few years, the area of web development has changed significantly. Many "do it yourself" web services appeared and you do not need a web development company anymore. Still, you will need to invest some of your time and a little money to pay for your own domain (if you need one) and monthly / yearly hosting (if you need to connect to your domain).
A few terms to know
What is a domain (name)?
From Wikipedia:
"A domain name is an identification string that defines a realm of administrative autonomy, authority, or control within the Internet. Domain names are used in various networking contexts and for application-specific naming and addressing purposes. In general, a domain name identifies a network domain, or it represents an Internet Protocol resource, such as a personal computer used to access the Internet, a server computer hosting a web site, or the web site itself or any other service communicated via the Internet. In 2017, 330.6 million domain names had been registered."
Simply put, a domain represents a company, a person. Examples are:
facebook.com
rbsynergy.com
google.ca
google.com
wikipedia.org
What is a subdomain?
From Wikipedia:
"In the Domain Name System hierarchy, a subdomain is a domain that is a part of another domain. For example, if a domain offered an online store as part of their website example.com, you might use the subdomain shop.example.com."
Simply put, it is an extended domain. You can usually see www in many domain names. That is actually a subdomain. Let's use google.com as a domain, subdomain examples are:
www.google.com
store.google.com
docs.google.com
earth.google.com
Some of these might stop working in time, as the strategy and services that Google offers change.
What is web hosting?
From an online dictionary:
"Web hosting is the activity or business of providing storage space and access for websites."
Simply put, almost every website nowadays is made of many files, the same as you create a Word document or a text file. These files have to be stored somewhere, where they can be processed and displayed on other screens (mobiles, laptops).
What is the cost of a "free" website?
It is FREE! Yes, you pay ZERO! You can create your own personal website with no money spent at all. In this case, your website will be hosted for free and you will have to use a subdomain. There are a few options to get a free website. Below are some examples. Please note that some might not be available later on. If so, just ask your friend Google or Bing "free web hosting" and you should find some options. This information is valid as of September 2020.
Free comes with a price:
you don't own the domain
you don't own the content
What if you need your own domain?
You can still get some good offers from the websites mentioned above. Some offer a free domain for the "first" year, usually with some monthly payments (can be $7/month, usually around $10/months). Here are a few more examples:

https://www.squarespace.com/pricing
https://www.hostgator.com/
https://www.wix.com/upgrade/website
How much time does it take to create my own website?
This really depends on your skills. The good news is that templates are already pre-designed, and the "only" task you need to do is to enter the content, including images, text, etc. Of course, you can play with other settings, like changing colour schemes, trying different free templates, etc. If you have the content ready, it should take about 15 minutes to enter the content to a simple page. If you have 5 pages, like home page, contact, about, services, and projects, then you should be done in 1.5 hours.
Do you still need help with web development?
Free web sites are an excellent option for someone who wants to start with a business or a personal online presentation. For companies who would like to have a more balanced website and want to reach customers online, the best option is to go with your own website and domain.
Estimated cost:
domain (from $19 per year, OPTIONAL)
As explained earlier, you do not need a domain. If you're OK to have your website on a

subdomain

, go for it! Your website will be then visible on a

FREE

URL with similar format:


myweb.hosting.com

web service or hosting (from $12 USD per month, OPTIONAL)
Can be also

FREE
If you decide to go with your own domain and one of the cheapest webhosting:
Per year total: $163 USD
Alternatives
Having an online presence today is very cheap and you do not need to hire a web developer. You can create your own page using some social media sites, like:
Facebook
Google My Business
LinkedIn
The internet provides many guides on how to create these pages and the only cost you have to put into is your time.
I hope you find this guide useful. If so, please visit our Facebook page for more personal approach.